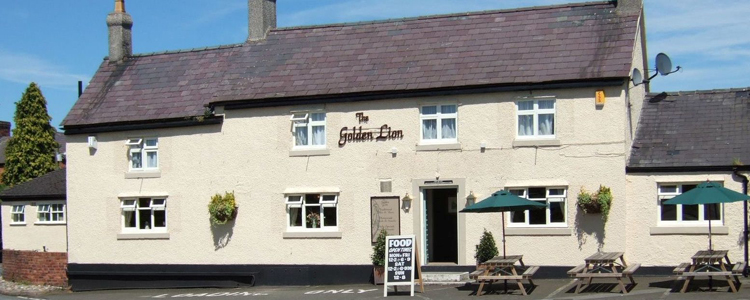 As you probably know the only pub in Ashton Hayes has been empty now for 5 years & is falling in to a sad state of disrepair, it is currently on the market & we want to bring it back to its former glory as an essential rural community asset!
In order to achieve this ambitious but achievable goal we need your help. We have created a not for profit business (CBS) set up to buy the Golden Lion & reopen it as a village pub & hub. Part of the financing plan is a Community Share Offer. We are aiming to raise a minimum of £250,000 through this offer.
Investing in community shares happens a lot & is a simple, direct & engaging way of supporting a business that serves your community.
So why might you invest?
Cambridge University research has found the key reasons people buy community shares is to use their money in a way that makes a tangible difference to their communities as well as providing social & environmental good.
Many people buy community shares to support a community purpose such as ours, not necessarily to make a financial gain,
Do we need a large sum of money?
Yes we do. However, I'm reassured that our project is almost certainly achievable when I look at what the Hastings Pier Charity raised in community shares, from over 3,000 members as part of their £14m pier restoration programme they raised a grand total of over £950,000!
Community shares can only be issued by co-operative & Community Benefit Societies. Members have just one vote, regardless of how much they invest & there are limits on how much you can invest to prevent the society being dependent upon a handful of large investors. Societies like ours sign up to a Code of Practice requiring, among other things, to give you a right of complaint to the Community Shares Unit if you think there is something wrong with the share offer.
Investing in community shares is a great way of supporting a community venture & becoming a member of a business that serves our community purpose.
How do I get involved?
We have a Share Offer Launch planned for the 22nd of February at the village school please come along if you can to find out more and review the Prospectus. If not please read the accompanying Prospectus here and then pledge your money to help us all to return the Golden Lion back in to the heart of our community once again!
Use the links below to download our Share Pack. The documents will download in pdf format, if you don't already have Adobe Reader you can download it from the link in the header: